The Department of Animal Production has spent layers for sale starting from

Monday, 24

th

May, 2021.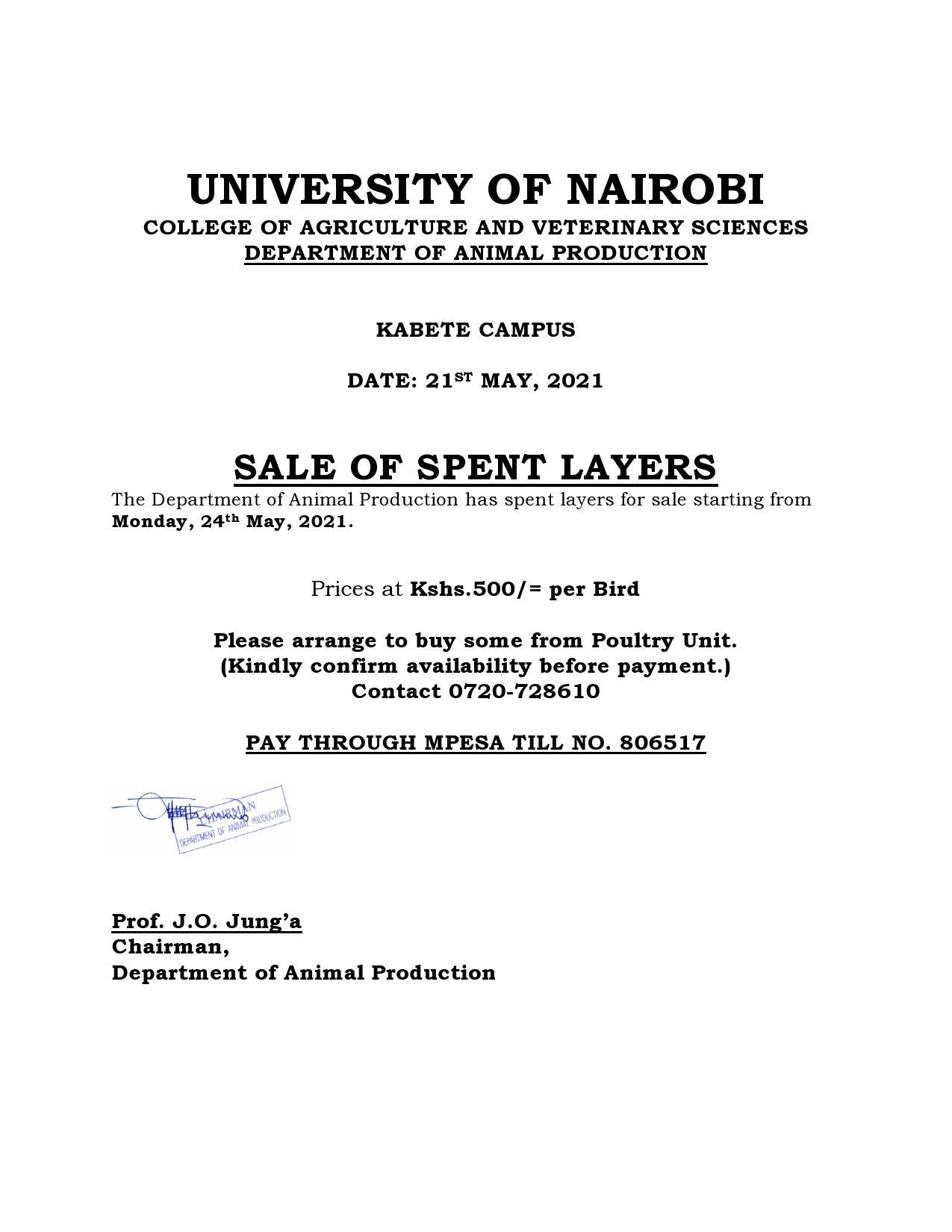 Sale of Spent layers chicken in the Animal Production Department, poultry unit.
The Department of Animal Production is selling spent layers chicken to the clients today on 28th,April 2021.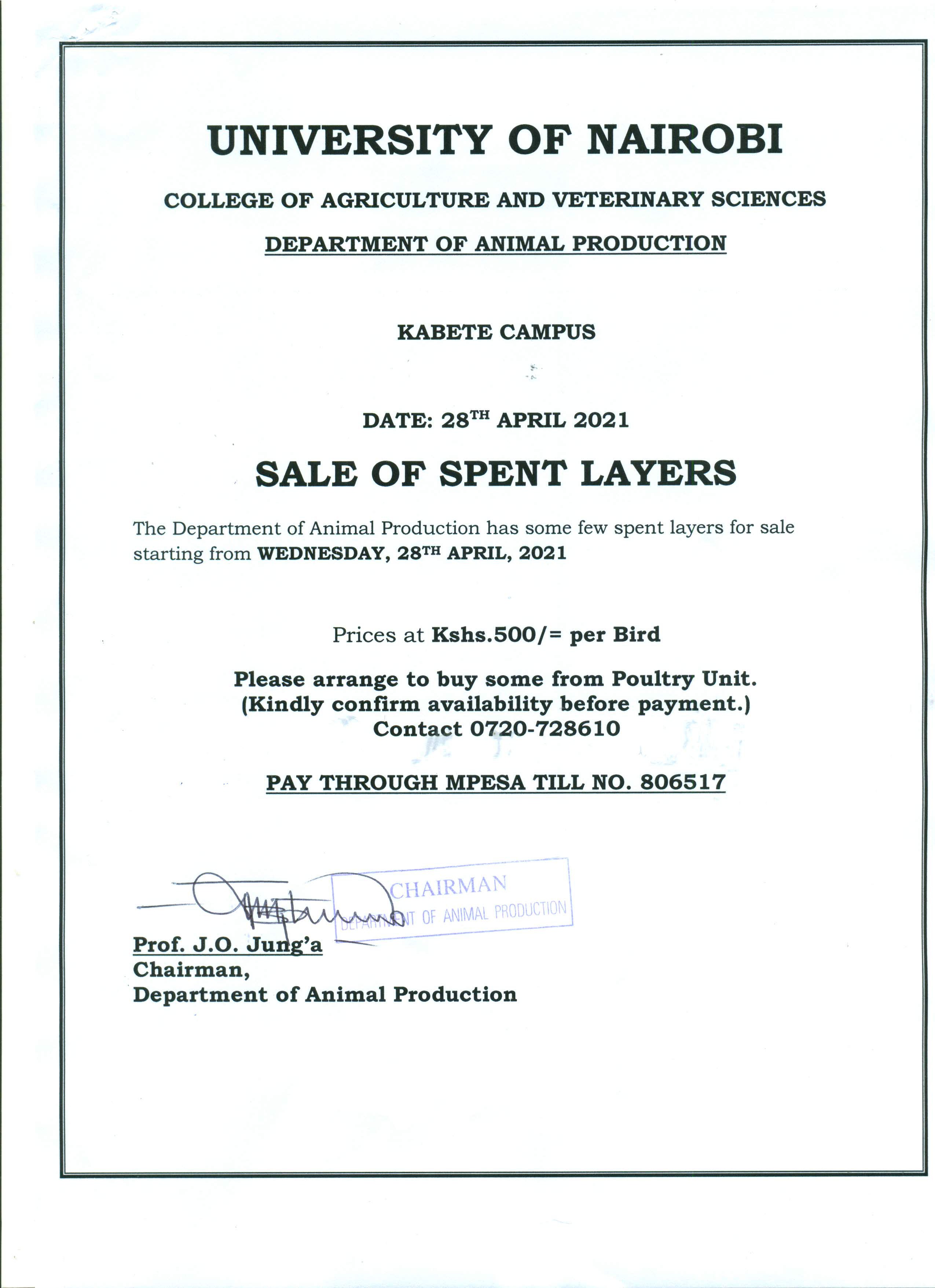 Researchers in the Animal Production molecular genetics laboratory:
Students in Animal Nutrition Laboratory (Photo taken Before  COVID-19 ):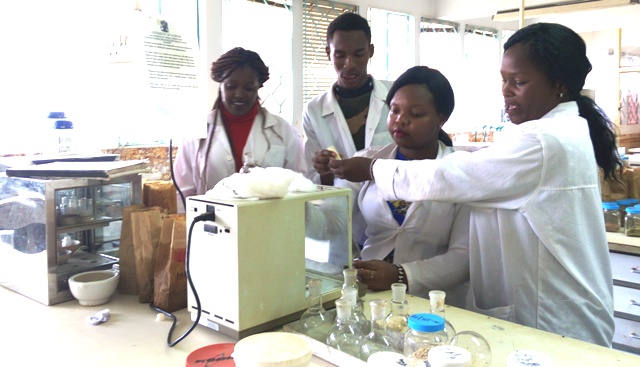 In the Animal Nutrition laboratory,students both Undergraduates,postgraduates and personal researchers are taught on feed analysis that includes; proximate analysis,minerals,vansoest,invitro and nylon bag experiments.
Spent layers and broilers Chicken:
The Department keeps layers chicken for students practicals. Old flocks of layers chicken are sold to clients as meat products.
The Department also keep Broiler Chicken for the purpose of student practicals and thus when these broilers reach maturity they are also sold as meat products to clients.

Eggs production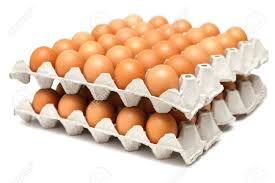 Department Keeps spent layers for the purpose of production of eggs.
Thus, Sale of eggs is conducted at department poultry unit were a try is sold at a price of 280/-
Feed Analyses in our laboratories.
The following are various analyses of feed sample carried in our laboratories. They include:-
Proximate 
Metabolosable Energy
Van-soest
In-vitro
In-vivo, In-sacco
Minerals
Sample preparation
Acid Insoluble Ash
Above attached is pricelist of charged of each of the above mentioned analysis.
Services are open to all. 
Price list is as follows:-